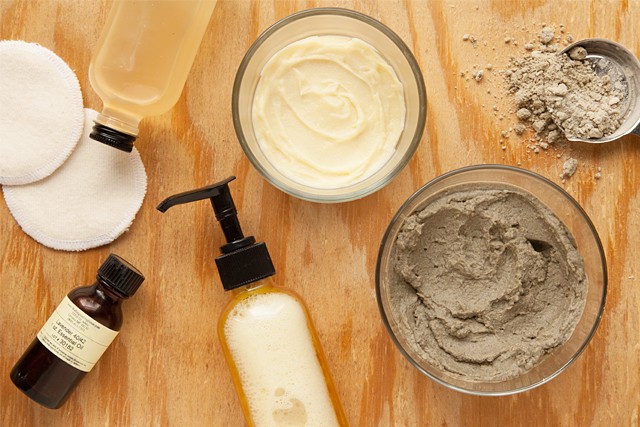 Do you know the feeling when you are getting ready for a date and suddenly, you notice a pimple right in the middle of your forehead? What do you do? Do you take a rain check on the meeting? Do you use several concealers, foundations and powders at once? Do you pop your pimple? The right answer is: none of the above! You prepare a natural paste for imperfections and enjoy flawless skin again. 
Natural DIY paste – who is it recommended for?
The homemade paste will work for imperfections located just under the skin or on its surface. It will not remove deeply placed clumps, although it may bring their contents to the surface. What's more, this DIY product is perfect for people who value speed and efficiency and like cosmetics with natural ingredients.
How to prepare this remedy for imperfections?
To prepare a natural paste for imperfections, you will need anti-bacterial, astringent and anti-inflammatory ingredients. You will need:
diatomaceous earth or any clay – they have purifying, absorbing and mattifying properties,
alum – with antimicrobial activity,
aloe gel – which soothes, moisturizes and bonds the entire mixture, giving it the right consistency,
ethereal oil – choose from such oils that match the type of your skin and fight imperfections.
Match the proportions of the ingredients to the problem on the skin you want to cure. Just half a teaspoon of diatomaceous earth and just the same amount of alum should be more than enough. Aloe vera gel and oil should form a mass after mixing with dry ingredients.
How to use the paste?
Paste try to use it up in one day. Apply it to imperfections and wait for it to dry. The longer you leave it on the skin, the more effective it will be. The paste can also be used as a night treatment. Skin changes will be soothed and they will heal faster.