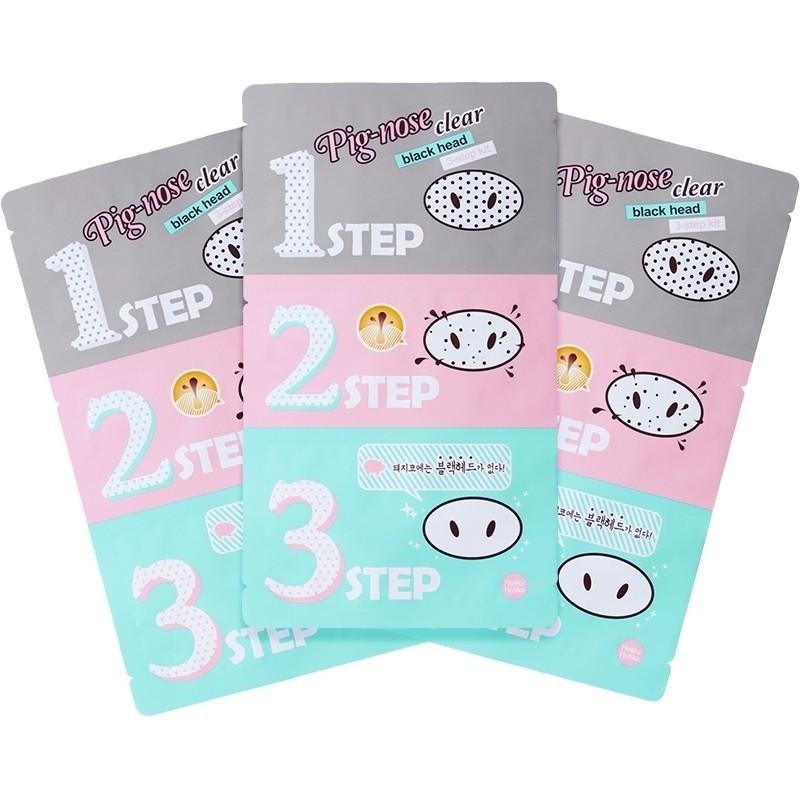 Until recently, the most popular for all the blackheads problems in nose area were peel-off strips, for example, with active coal. For those of you who have not found the solution in these, you may find it in the Korean cleansing Blackhead 3-step kit.
Most common skin related issues are unaesthetic and difficult to remove blackheads on the nose. New methods for face cleansing appear all the time, but not all of them can handle blackheads. Available on the market peel-off strips with an active coal have high effectiveness, but not 100%. Strips and face masks for blackheads can be also made at home.
Recently, we have the possibility to go a step further in face cleansing and use 3-step cleansing strips, also called Korean cleansing kit. Blackhead 3-step kit is lately more popular in the social media because it gained the sympathy of women around the world. What is so original about it? It removes blackheads in 3-steps.
3-STEP BLACKHEADS STRIPS
These amaze us with pastel colours packagings, funny design and name. It looks like a typical Asian cosmetics that you want to try right away when you see them. These present themselves sweet and girly, but the action is more important.
Blackhead 3-step kit is made of three elements. One packaging holds three strips for the nose packed in separate sachets. Each strip is intended for use on the nose, but have different properties. The entire treatment looks as follows:
Step 1. Open the pores
First is strip-mask that is intended to open the pores and absorb excess sebum. Insufficiently opened pores make it impossible to remove the dirt and even the best peel-off strip will then remain clean.
Step 2. Cleanse the pores
Next step after you take off the previous strip is the use of classic peel-off strip. Depending on the brand, it can have various substances. However, it always has the same task: remove pollution and dirt and cleanse the pores. You have to remove it after several minutes in one firm move.
Step 3. Close the pores
Cleansed skin on your nose maybe slightly irritated. The third step is a cooling mask, that eliminates possible irritations after you remove the strip. Additionally, it closes the pores, moisturises and makes skin smooth and soft.